"The only constant in life is change"
…said Heraclitus, the ancient Greek philosopher. Heraclitus observed that everything is in a state of flux, or constant change. "Cold things grow hot, the hot cools, the wet dries, the parched moistens."
2020 revealed how true this is. Best-laid business plans were torn up while we focused on survival, interpreting ever-changing government regulations, and adapting, adapting, and adapting again. Survival became the strategic priority; everyone had to continuously adapt.
Here are six change management principles that will be essential for 2021 and beyond.
[Related reading: Our Change Management Methodology]
#1: Communicate, communicate, communicate
Good communication is important at the best of times, but it's integral to any organisation's pandemic recovery.
Employees are likely to receive conflicting information and may feel confused or anxious. To overcome this, organisations need a clear and focused approach to connect with their workforce.
An inclusive communication strategy includes a clear understanding of audiences, messages, and the frequency and channels of communication. Leaders and influencers are your most effective and therefore most important communicators, so they need to be equipped and prepared to have conversations—sometimes difficult ones—with employees, partners, clients and customers.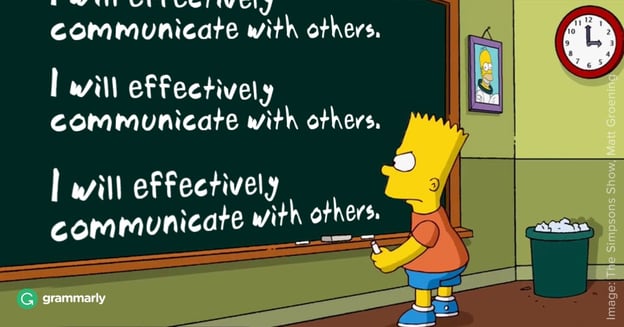 #2: Agility and adaptability
If this pandemic has taught us anything, it's that we must be flexible. Not surprisingly, evidence shows that during the pandemic, agile companies have responded faster and performed better.
Here, we're mostly talking about mindset: flexibility, openness to change, and adaptability.
What this could mean in the workplace:
Being willing to change course or redeploy workers
Breaking big initiatives into smaller, more manageable chunks
Eliminating unnecessary layers of decision-making hierarchies and empowering people to take action
Of course, with agility comes change, and with change comes change management.
[Related reading: Organisational Agility – A Business Imperative]
#3: Leaders are front-and-centre
Leaders need to actively coach their team members through the recovery period and beyond. Understanding that people react differently and may feel loss of control or anxiety are essential to helping employees navigate through this change.
If your leaders aren't front-and-centre, they should be.
[Related reading: Six Change Management Accountabilities That Are Also Must Have Leadership Skills; 3 Things You Must Do To Build Leadership Commitment; Is Your Organisation Suffering from Poor Change Leadership?]
#4: Put people first by prioritising mental health and well-being
During last year's lockdown, an educator at my daughter's childcare handcrafted a beautiful mosaic to decorate the entrance. She says she made it to thank the organisation for prioritising mental health during a tumultuous year. It speaks volumes that she used her own downtime to create something beautiful for her employer.
More proof: the research firm Gallup found that when organisations prioritise mental health and well-being, employees are more engaged in their work and more productive.
#5: Renewed focus on blended learning
Blending learning – usually online activities combined with traditional, face-to-face instruction – isn't new, but it's definitely the way forward.
We believe that face-to-face instruction will eventually return to the workplace, but organisations shouldn't rely on it as the sole means to transmit important information. Equally, exclusively online learning is losing its appeal. Enter the need for blending learning as the norm, rather than the exception.
While blended learning takes more creativity and planning, it's going to be essential as we emerge from the pandemic.
We encourage change practitioners to create truly integrated learning experiences by combining online activities with face-to-face instruction, on-the-job education and coaching.

#6: Focus on new ways of working
No one can argue that we're at a watershed moment for the future of work: where we work, when we work, and how we work are all being renegotiated.
And yet, while much has changed, it's foolish to think we'll never go back to the way things were. We've proved that a distributed workforce can deliver results, but as restrictions ease it will be important to connect in-person.
The future of work will likely combine aspects of what's come to be "the new normal" and "life before COVID." Integrating all of it will require flexibility, adaptability, an agile mindset – and good change practice.
Success amid adversity
It's tough out there, and we can all use some success stories for motivation. Here are three stories of businesses adapting and succeeding in the tumult of a global pandemic.
Wrap-up
Excellence this year and beyond will require being willing to adjust, optimise, and lean into change. There is simply too much unpredictability for "set and forget." Employing good change practice throughout will keep your workforce engaged, productive, and focused on what matters.
[Related reading: #1 Organisational Priority: Adapt to Change]
Our People-Centred Implementation Practitioner Programs are the best way to brush up on, enhance or build new skills in this essential area. Register for our next program today.